These are items that I have found and fell in love with or tested and come to love.
ELF
Contouring Blush & Bronzing Powder $3
This is a dupe for Nars Orgasm & Laguna $39. I use this bronzer everyday for contouring and LOVE IT.
Urban Decay 24/7 Pencils $17
I use these on a daily basis. I've used them as eyeshadow base, liners, and lip liners for fun.
Clarisonic Mia $149
This was my Christmas gift to myself last year 2009, after I had heard so much about it. This has been one of my best buy ever. I suffer from adult acne since I was 23 years old and now my skin has cleared up and looking close to flawless and it's all because of good skin care and the Mia. Oh, and it's works so well that my son started taking mine and for 2010 Christmas he receive a blue Mia from us.
Temptu Airbrush System
$225 and up
Temptu system was unveiled I believe last year and me having 2 professional airbrush system, I didn't think I needed another until I was sent to training at my part time gig. After training and playing with the system, I decided that this was a must have to make my life more simple and flawless. My makeup time has been cut down and my skin looks like BUTTER! Review coming soon. *Great deal going on now online that includes system, blush, highlight, and foundations.
Wet N Wild
$1.99 and up
Now I know what your saying "Really Wet N Wild". YES! This is one of my fav product line when I was in grammar and high school. WHY? Cause it was cheap. Well, let me tell you that they have change it up and WOW they are not playing. Great products for cheap and I love their stuff and looking forward to seeing future collections.
Urban Decay Naked Palette
$44
How can this palette not be on my fav 2010. That's all that needs to be said.
Zuca
,
Backpack
, and
Pouch Set
$50 and up
This has made my business easy to become more mobile. It has been a life saver and back saver. lol
Hourglass Mineral Veil Primer
$52
If your searching for a primer then don't search no more. Hands down one of the best primers I have come across.
Eve Pearl Salmon Concealer
$35
Amazing creamy concealer.
Aquolina Pink Sensual Sugar
$29 and up
Dior Capture Totale One Essential
$95
A must have in my skin care and to help milk my young looking skin for as long as possible.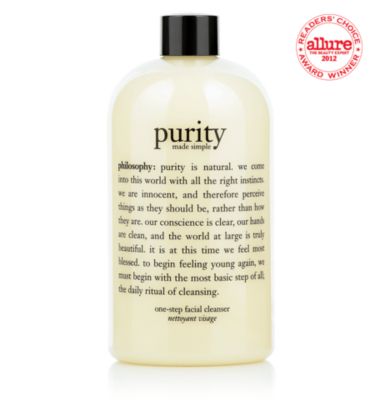 Philosophy Purity Cleanser
$45.50
If you want to take EVERYTHING off and want your skin to be nice and soft, then this is a must. Also, great to wash your brushes with.
Bare Escentuals RareMinerals Purely Nourishing Facial Moisturizer
$19 on sale
Fusion Of Color Mineral Eyeshadows
$4.50 and up
Women owed business and dedicated to what she does. Kathy's products are amazing and all made by her.
DiorShow Extase Mascara
$28
Make my baby lashes look FABULOUS!